Interests
New Fascinations
Nature
Literature
Crafts


New Fascinations:
Being of partly Irish heratige, I've recently become fascinated with Ireland, even so much as to go there on our honeymoon.
Devils sticks have become one of my newer fascinations. They're fun to give to guests because no one can give up once they've started! Its pretty amazing what different tactics people try. I'm also learning how to juggle.
Since we recently purchased a used piano, I've been trying to teach myself to play. I played the flute through highschool, so I can read music, but learning bass clef has been interesting. I can now play "I've been working on the railroad" so I've made some small progress.

Nature:
Yes, I would consider myself a naturalist. I love walks through the park, reading National Geographic, and Discover. I have always loved the outdoors and spent a great deal of my childhood exploring along the banks of our creek. I still sit outside and nature-watch for hours. Tom just got me a great pair of binoculars which is helping a lot!
I love to garden and I'm trying to create a wildlife/ hummingbird/ butterfly garden in my backyard. Tom helped significantly by digging out our firepit and putting a pond with waterfall in its place. I love it!
Hiking, canoeing,camping and birding are some of my favorite activities, although I don't get out as often as I would like.

Literature:
I have always been a fan of fantasy and science fiction literature, with some of my favorite authors being Orson Scott Card, Patricia McKillip and Terry Pratchett. Of course, I've been heavily influenced by Tom who collects books and I still haven't read all the books in our library. He's currently trying to introduce me to Tad Williams and Stephen Brust. My newest find, unexpectedly, is Mysteries! I absolutely LOVE Margaret Frazer and Ellis Peters.
Faerie Lore, Celtic and other mythologies also fascinate me as well as the Medieval Ages. I'm actually even working on my own fairie page.
My husband, Tom is a poet and so I have to say that I've gotten a lot more culture on the subject.
I think its really neat that books are now starting to become available on the web.
And for those of you who are scared off by the stuffiness of literature, here are a few of my favorite comics.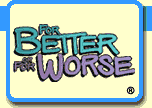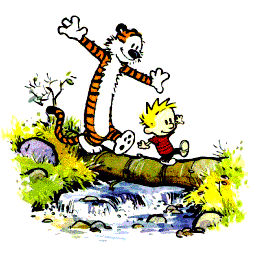 Crafts:
I've always tended to be crafty and usually have more than one unfinished project on my plate. I love to trace and color and have spent many a day just coloring from old children's coloring books. I like to design cards and notes for friends as well.
I also sew. My mom was kind enough to buy me a sewing machine of my own last Christmas and I have put it to good use making pillows and draft blockers and have attempted clothing and curtains, but not to my satisfaction yet. I'd love to learn to machine quilt, but that is one of those things on the craft list. I am currently learning how to knit and crochet.
My main craft hobby is scrapbooking. This has become much more graphic design as we moved away from 35mm to a digital camera and web-album. I still plan to scrapbook, but am taking advantage of the digital files to design whole pages at once and print them out.
I love to bake and fall is the best time of year for baking. Pumpkins and apples are my favorite ingredients. I've also newly fallen in love with cocoa. You can make some wonderful desserts with cocoa. Much better than that boxed stuff. People I know tease me because I make pumpkin pie from scratch. Pumpkin, crust and all. Delicious!